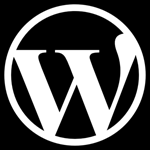 WordPress, moteur de publication de mon site est comme un super gateau et les plugins comme de petites sucreries qui viennent décorer le gateau !
Et un petit clin d'oeil, ou plutôt un grand salut à la communauté francophone de WordPress sans laquelle la prise en main serait 15 000 fois plus longue.
L'habillage de mon site est une adaptation du thème HemingwayEx de Nalin Makar modification lui même du très sympathique thème Hemingway.
Les plugins utilisés ici
AddToAny Share Buttons v1.7.36

Share buttons for your pages including AddToAny's universal sharing button, Facebook, Twitter, Google+, Pinterest, WhatsApp and many more. By AddToAny.

Akismet Anti-Spam v4.1.2

Used by millions, Akismet is quite possibly the best way in the world to protect your blog from spam. It keeps your site protected even while you sleep. To get started: activate the Akismet plugin and then go to your Akismet Settings page to set up your API key. By Automattic.

All In One SEO Pack v2.2.1

Out-of-the-box SEO for your WordPress blog. Options configuration panel | Upgrade to Pro Version | Donate | Support | Amazon Wishlist By Michael Torbert.

canvasio3D Light v1.3.7

Free 3D-Model Viewer | Forums: Link | Documentation: English | German || Shop owners or professional? - Maybe our Canvasio3D Pro is for you. By Thomas Scholl.

Category Order v1.0.3

The Category Order plugin allows you to easily reorder your categories the way you want via drag and drop. By Wessley Roche.

Clean My Archives v1.2.0

A plugin that displays a full archive of posts by month and year with the shortcode. By Justin Tadlock.

Contact Form 7 v4.0.1

Just another contact form plugin. Simple but flexible. By Takayuki Miyoshi.

Dagon Design Sitemap Generator v3.15

Generates a fully customizable sitemap By Dagon Design.

Disqus Comment System v2.79

The Disqus comment system replaces your WordPress comment system with your comments hosted and powered by Disqus. Head over to the Comments admin page to set up your DISQUS Comment System. By Disqus .

Download Manager v2.9.96

Manage, Protect and Track File Downloads from your WordPress site By W3 Eden.

Easy Backstretch v1.0

A simple and easy way to use Backstretch jQuery plugin in basic, slideshow and block level mode. You can upload/delete images via the administration panel, and display the images in your theme in any HTML element of choice. By Marco Galasso.

Fix Database v1.0

This plugin will repair any tables that need repaired, then it will optimize the tables. By Donnie La Curan.

Google Analytics for WordPress by MonsterInsights v7.10.0

The best Google Analytics plugin for WordPress. See how visitors find and use your website, so you can keep them coming back. By MonsterInsights.

Google XML Sitemaps v4.1.0

This plugin improves SEO using sitemaps for best indexation by search engines like Google, Bing, Yahoo and others. By Arne Brachhold.

Highslide Integration v2.0

Integrates "Highslide JS" as zero-click-solution. By Christoph Dietrich.

HTML5 jQuery Audio Player v2.6.2

The trendiest audio player plugin for WordPress. Works on iPhone/iPad and other mobile devices. Insert with shortcode

By Enigma Plugins.

lbcd78 Plugins View v0.3

lpv Add in a page or post plugin's list activated on your blog. Just put this code : By lbcd78.

MP Isotopes vbeta1.0.0.8

This plugin gives you a template tag which you can put on any archive page isotopes functionality By Move Plugins.

My Page Order v3.3.2

My Page Order allows you to set the order of pages through a drag and drop interface. The default method of setting the order page by page is extremely clumsy, especially with a large number of pages. By Andrew Charlton.

NextGEN Gallery v3.2.2

The most popular gallery plugin for WordPress and one of the most popular plugins of all time with over 25 million downloads. By Imagely.

Shashin v3.4.10

A plugin for integrating photos and videos from Picasa, YouTube, and Twitpic in WordPress. By Michael Toppa.

Shashin permalinks v1.21

This plugin add permalinks support for Shashin plugin galleries (default keywords: "album" and "page") By Sébastien "SLiX" Liénard.

SoundCloud Shortcode v3.0.2

Converts SoundCloud WordPress shortcodes to a SoundCloud widget. Example: By SoundCloud Inc..

WordPress.com Stats v1.8.6

Future upgrades to WordPress.com Stats will only be available in Jetpack. By Automattic.

WordPress Database Backup v2.3.3

On-demand backup of your WordPress database. Navigate to Tools → Backup to get started. By Austin Matzko.

WP Super Cache v1.6.5

Very fast caching plugin for WordPress. By Automattic.